First United Methodist Church offers a variety of worship experiences to meet both preferences of style and schedule. All of our service focus on Biblical teaching and are united in theme regardless of the hour and style.
Our Sermons are also available in preliminary form as written abstracts
---

8:30 a.m., Sundays
Our 8:30 service seeks to celebrate the time honored traditions of our faith while challenging worshipers to engage the world in new and meaningful ways.  Musical styles range from classic hymnody to gospel and traditional prayers and liturgies are often utilized.
---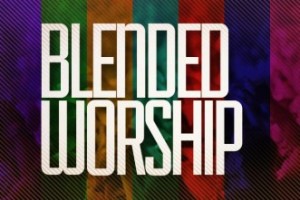 10:45 a.m., Sundays
Our 10:45 service is designed to be casual and accessible to worshipers of all ages. Musical styles tend towards the more contemporary, though often some traditional music is also presented. The service uses a variety of media in an effort to bring the gospel home to today's christian. The service also features a special time for children and breakout activities for younger worshipers.
---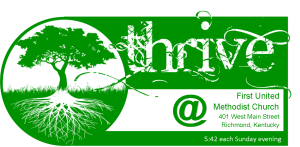 5:42 p.m., Sundays
Our contemporary service, Thrive, at 5:42 on Sunday evenings is a "come as you are" worship service. This service includes contemporary praise and worship, message, and fellowship time that allows you to experience Christ in a different way. This service is held in the gym of the church's Multi-Ministry Center.