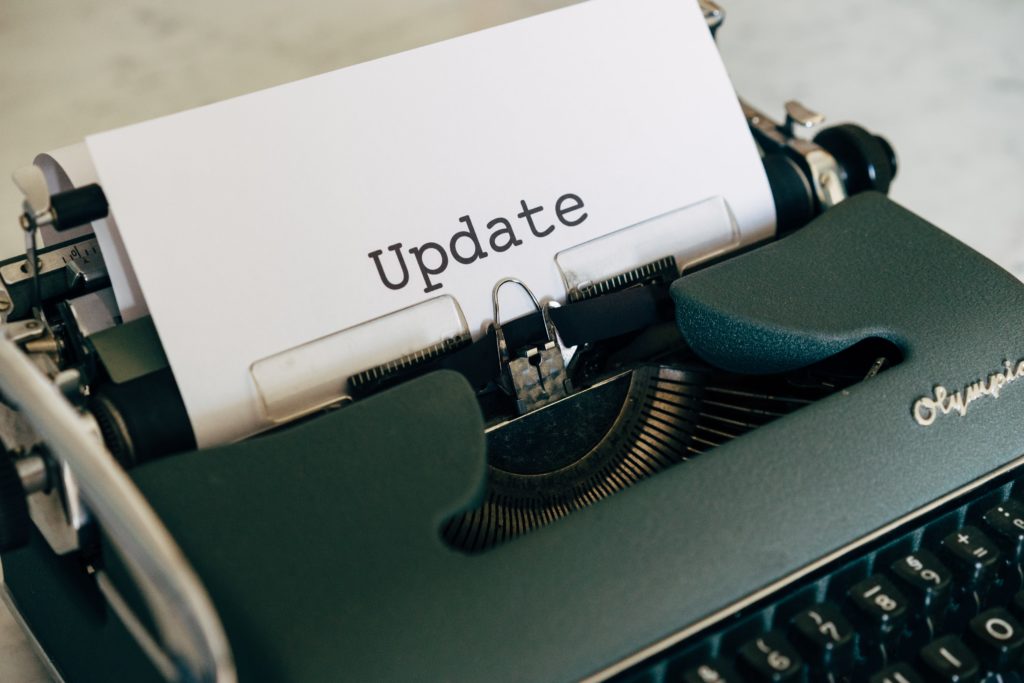 Greetings Church Family,
If you open this as soon as it lands on your device, you probably still have time to show up at our Drive Through Trick or Treat Event… so run get your Halloween candy fix and come back and read this later!
Also coming up this week is our celebration of All Saint's Sunday at both our morning and evening services. All Saint's is the day we remember those who have been a part of our lives and gone on to Glory. This year, we have several, many of whom we didn't really have a chance to hold a funeral for in the midst of the Covid 19 precautions. This is always a sweet time together, and I expect no less this year.
Sunday is also the announced deadline for contributing to our Operation Christmas Child shoebox drive. You can either arrange to pick up a box at the church, or you can sponsor a box by clicking on the button below and donating $30 through our online giving portal. Remember to choose the "Operation Christmas Child" fund in the app. We'll be packing the sponsored boxes together on November 10 and 12 at 6:30 PM is a Covid safe environment, if you'd like to help out with that effort.
The EKU Wesley foundation is running a similar project to provide care packages for EKU students as they wrap their fall semester. You can learn more bout that by mashing the button below…
Here are a few words from some of the rest of the staff…
From Sequoia:
First United Methodist Church will be having a VIRTUAL costume parade on October 31st at 2pm on Facebook.

Please join us in some fun this year by emailing a picture of your child(ren), dog(s), cat(s), families, teen(s), grandparent(s), whoever, dressed in a costume this year. we will use the photos to make a virtual showing with some fun music.


Email: 

Disclaimer: By emailing in your picture(s), you give Richmond First United Methodist Church, specifically, Children's Ministry permission to use your pictures for our virtual costume slideshow that will be posted on Facebook, a social media platform.


Always make sure you are in our remind group for all updates and information as it relates to children ministry. You can join by texting @uptownfumc to 81010.


Sequoia L. wheeler

Children's Ministry Director

First United Methodist Church-Richmond, KY

"Growing God's Children to Make a Difference"

O. 859-623-3580 Ext. 2207

C. 571-243-5531

"You are the light of the world. A city built on a hill cannot be hid. No one after lighting a lamp puts it under the bushel basket, but on the lampstand, and gives light to all in the house. In the same way, let your light shine before others, so that they may see your good works and give glory to your father in heaven." Matthew 5:14-16
And from Jamelle:

Greetings Church Family,


The youth group has been meeting in person every Wednesday at 6:30pm in the MMC gym. If you are not comfortable meeting, by all means, continue to join youth group via zoom. If you do not have the zoom link, please contact Jamelle by email or church office.


FALL RETREAT Nov. 6-8!
This year, we will not be going to Aldersgate Camp, but we have a hybrid version of the fall retreat coming! Mark your calendars for November 6th – 8th. The times for the fall retreat are Friday from 7 pm to 9 pm, Saturday 11 am to 1 pm, and Sunday from 1 pm to 3 pm. We will have students meet virtually on the same youth group zoom link on Friday and Saturday, while Sunday is meeting in person at the MMC socially distanced for the last talk and communion. Registration is closed. 


If you have any questions, comments, or concerns, contact the church office and ask for Jamelle. If not, email me at 


Thank you!


Until Every Student Hears,
Jamelle Jones
Weekly Update (10-28-2020)