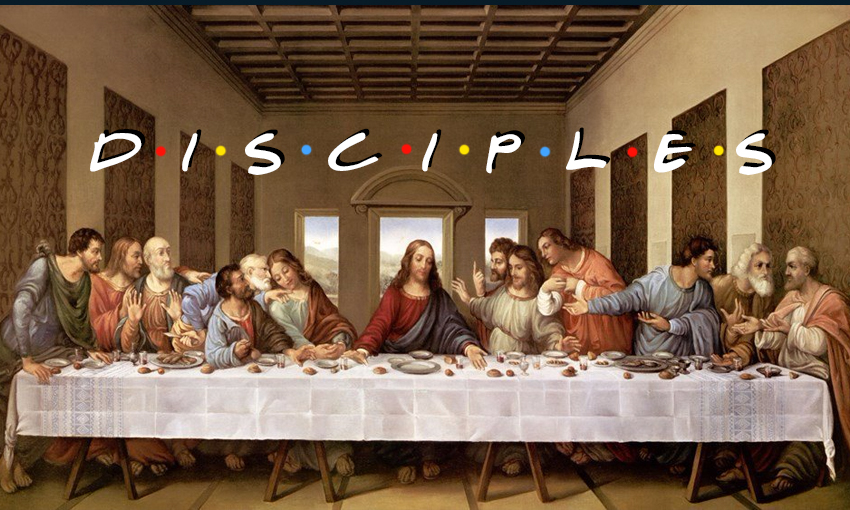 This summer, we will have weekly studies available for each of 12 weeks from May 13 through July 29. Each week, we'll focus on one of Jesus' 12 disciples. We'll look at a short passage involving that disciples (actions, words, attitudes, etc.); we'll have a short reading putting the passage in context; and we'll have some discussion/reflection questions that can be contemplated alone or discussed in a group (a youth small group, friends, family, etc.). One of the main questions we'll be asking is whether what we see from the disciple is "good" (something to be imitated) as we try to be disciples today — and the answers will not always be as easy as we think. This week, we look at the disciple John and exclusiveness, especially among followers of Jesus.
READ Mark 9:38-41 (NIV below):
38 "Teacher," said John, "we saw someone driving out demons in your name and we told him to stop, because he was not one of us."
39 "Do not stop him," Jesus said. "For no one who does a miracle in my name can in the next moment say anything bad about me, 40 for whoever is not against us is for us. 41 Truly I tell you, anyone who gives you a cup of water in my name because you belong to the Messiah will certainly not lose their reward.
READ this:
The disciple John's name carries a lot of weight — church tradition credits him with the authorship of the gospel of John as well as the epistles John 1, John 2 and John 3, and the book of Revelation. He is typically identified as disciple called "the one Jesus loved" in the gospel of John. But for today's lesson, we zero in on the only spoken words in the gospels directly attributed to John, in Mark (the same story is also in Luke).

In this story, John explains to Jesus that the disciples stopped someone who was driving out demons in Jesus' name "because he was not one of us." John probably had a legitimate concern, as one of those first followers of Jesus, that this person who they didn't know and hadn't seen before was a fraud of some kind.

But Jesus' response is clear: "Whoever is not against us is for us." We more often here the other version of this phrase — that whoever is not for us is against us. Jesus invites the opposite thought. Instead of looking for enemies in strangers, Jesus invites his disciples to look for comrades in strangers.

What this stranger was doing — driving out demons — is no small task. But Jesus makes it clear that it doesn't matter how big or small the task is. Anything done in his name — even something as small as a cup of water — is meaningful and should not be discouraged.

ANSWER these questions:

What "groups" of Christians do you identify with? Protestants? Methodists? Arminians? Traditionalists? Progressives? Others?
How do you view those other "groups" that you're not part of? What are the differences between them and you?

Are the other groups of Christians also doing ministry in Jesus' name? Are they for or against Jesus? Do we treat them accordingly?
When you go out into the world, do you expect to find opposition to your faith or encouragement for your faith?

What's something small (or big) that you can do in Jesus' name for someone else today?
Disciples: John — Emerge Remote Lesson July 29