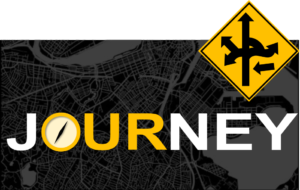 Dear Church Family,
By now, each of you will be very aware of the health crisis surrounding the Coronavirus outbreak that is impacting our world on a global scale.  On March 11, our state's governor addressed the Kentucky Council of Churches and asked that the churches help stem the spread of this virus by canceling worship services until the crisis has passed.
I have heard from members who feel strongly on both sides of this issue, and I sought advice from our District Superintendent and Bishop.  Here is our dilemma:  We need each other and our connection to Christ more than ever in these frightening days.  At the same time, our responsibility as Christians is (as John Wesley expressed it)  "First, do no harm."  It has been a difficult decision, but we have decided to cancel all of our large group activities at the church for the next two weeks (through March 25.)  This will include Sunday worship services, Sunday school, and Wednesday night classes.
We are committed to allow our addiction recovery groups to meet, taking special sanitizing precautions as necessary between meetings.  Some of our administrative groups will meet.  Specifically, SPRC this Monday and Finance Committee this Thursday need to meet, as they will be key players in weathering this crisis.  Other meetings will be evaluated as their dates approach.
Open hours at the MMC gym and track will be canceled for the next two weeks.
We will do our best to continue offering meals to at-risk community members who have come to rely on us.  We will, however, offer these meals pre-packaged to take home.  Room In the Inn will continue through the end of this week, which was coincidentally its scheduled end date.
This Sunday, we will have a worship experience set up for you on the church web page, including music, opportunities for prayer, and opportunities for giving.
Next week, the staff will evaluate each of the church's ministries and try to generate creative solutions to continue providing spiritual care for our congregation "outside the walls" for however long this crisis lasts.
This is all new territory for us as a church.  Perhaps it's no accident that the scripture lesson the last time we met together was about Abraham following God into the unknown "…to a place I will show you."  Perhaps we will discover (as Abraham did) God's promise that along the unknown road, God will bless us and use us to bless one another.
Yours in Christ,
Rev. Bruce Nettleton
Church Cancellation Due to Coronavirus Health Crisis