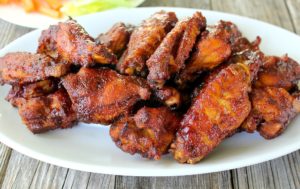 Order wings and desserts for Super Bowl Sunday from church, and help a youth mission trip at the same time! All offerings are home-made by our own Ruth Babbitt and Courtney Kleppinger. Fill out your order online here, or use the paper form attached below and return it to the church office or Jonathan Kleppinger. You can pay for your order online at the church giving page; just select the "Super Bowl Sale" fund. Orders are due Monday, Jan. 27; pickup is Friday, Jan. 31, or Sunday, Feb. 2. Other items will also be available Sunday morning, Feb. 2.  All proceeds go to the youth group's regional mission trip with Christian Appalachian Project.
2020 Super Bowl wings_dessert order form
Order wings/desserts for Super Bowl Sunday; support youth missions!