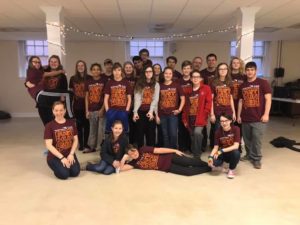 The Emerge youth will participate in WorldVision's 30-Hour Famine Feb. 28-29! Youth fast from noon Friday through 6 p.m. Saturday with the goals of spreading awareness about global and local hunger issues and raising funds to support solutions.
Youth participants will meet at church at 6 p.m. Friday, and then stay overnight at the church and do some activities at church and around town. We will finish our time together with communion and a meal at 6 p.m. Saturday.
The cost will be $20, which helps cover the cost of the meal and raise funds for WorldVision. Scholarships are available. You can donate toward the fundraising at the FUMC online giving page here — just choose "30-Hour Famine" from the fund list.
To sign up or if you have questions, email Jonathan at youth@richmondfumc.org.
30-Hour Famine for youth is Feb. 28-29