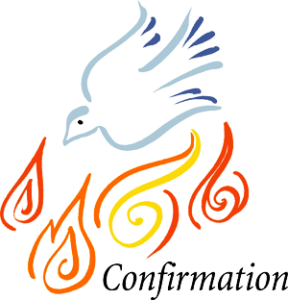 Our Confirmation process at Richmond FUMC is under way this spring! We are asking participants (confirmands) to notify youth pastor Jonathan Kleppinger (youth@richmondfumc.org) by the end of January if they will be participating in Confirmation this year.
Confirmation is a process in which young people learn more about Christian and Methodist beliefs, church membership and baptism. At the end of the process, they have the opportunity to choose if and when they would like to join the church or be baptized (or remember their baptism, if they have previously been baptized).
Our process at Richmond FUMC involves each confirmand meeting one-on-one with an adult mentor four times to go over material together and then attending a culminating one-night Confirmation Retreat March 20-21.
Email Jonathan if you would like to sign up or have questions!
Confirmation in 2020 at Richmond FUMC