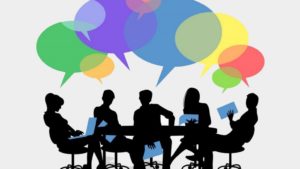 We continue our process of formulating a response to the General Conference 2019's statements on homosexuality in the life of the Methodist Church.  For more on the process we have been following, you can visit here.
Our next open meeting, originally scheduled for November 2, has been rescheduled for November 16 at 8:30am in the Fellowship Hall.
The conversation at the meeting will be guided from results gathered from our congregational survey.  Our goal is to develop a "values statement" that will help us as we later consider strategies, policies, and procedures that will guide our ministry to and with homosexuals in our church and community.
We hope you are able to attend.  If not, though, the results of the survey and notes from the open meeting will be posted on the church's web page after the meeting.
Open Meeting in Response to General Conference 2019 Rescheduled