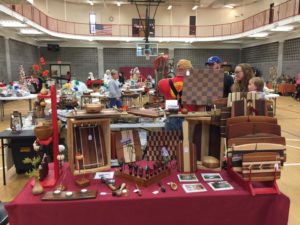 Richmond First United Methodist Church's annual Christmas Craft Fair will be Saturday, Nov. 9, from 9 a.m. to 2 p.m. in the church's MMC building.
The fair will include more than 30 booths of community crafters, artisans, vendors, cookies and candy sales, along with a silent-auction basket sale.
Proceeds go to Room at the Inn (Richmond), St Andrews McCready Foundation and the MMC.
Find information for vendors in the documents below. For questions about vending at the fair, contact Laura Bauer at lsbauer@gmail.com or 859-582-4906.
Christmas Craft Fair at FUMC is Saturday, Nov. 9