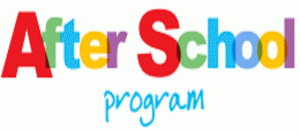 The Emerge youth program at Richmond First United Methodist Church hosts an after-school program for middle- and high-schoolers two days a week. This program occurs from 3:15-5 p.m. each Tuesday and Thursday that Madison County Schools is in session. Any changes from this schedule will be publicized.
The program includes open gym, games, devotions, snacks and soda for sale for a good cause, and a room (MMC 114) set aside for homework and tutoring, with tutors available (talk to Jonathan if your kid needs tutoring help!). The homework/tutoring room includes snacks that are free for those doing work in that room.
Pickup from school is available, but arrangements need to be made ahead of time to ensure we have enough seats and that we can accommodate the schedule. Currently regular pickups occur at Caudill Middle, Madison Central, Clark Moores, and Model. To arrange pickup from school, contact youth pastor Jonathan Kleppinger (youth@richmondfumc.org).
The program is made possible by the support of our church family through providing drivers, tutors, snacks and our space. If you're interested in helping in any of these ways or any other way, contact Jonathan.
Emerge after-school time for youth every Tuesday, Thursday