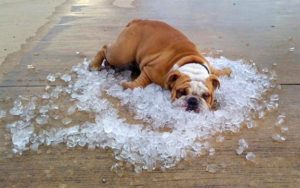 The Cooling Station is a place for those without air conditioning or homes to get out of the heat during the hottest months of the summer and have a chance to shower, eat a meal or take a nap. We are working with other churches in Richmond to try an cover as many days of the week as we can. First United Methodist Church is hosting the station on Wednesdays from 11 a.m. to 3 p.m. (Volunteer times are 10:30 a.m. to 4 p.m.) for all of July and August.
If you want to volunteer, you can sign up in our church office, visit the event page on Facebook ("Cooling Station Volunteers/Donors Communications Page") or email Keith.Bethany@gmail.com. We may have a meeting June 26 to orient everyone to the setup. We encourage volunteers to get Hep A shots if you have not already gotten one.
If you want to help with the meals, you can donate chips, cookies, raisins, fruit cups, peanut-butter crackers, vienna sausages, vegetables, jars of peanut butter and jelly, or cans of tuna or chicken (bins will be available in the office this week and at all of of our worship services starting this Sunday). If you want to prepare a whole meal with family and friends you can sign up on Meal Train https://mealtrain.com/gw4em3.
Volunteer to help with the Cooling Station this summer!