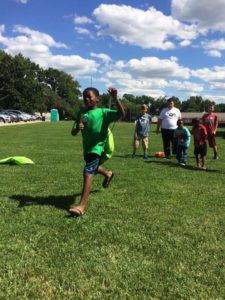 The Emerge youth at Richmond First United Methodist Church will do their annual Local Mission Trip from June 24-28, 2019.
The trip involves a variety of mission work in central Kentucky, including yard cleanup for the elderly, visiting nursing homes, helping put on a kids' day camp in Lexington, and cleaning up the church. The trip is daily Monday through Thursday from 8:30 a.m. to 5 p.m., with some optional evening activities. Youth can participate for the whole week or just a day or two or here or there as they are available. Friday will be a fun activity for those who served during the week.
To sign up, email Jonathan (youth@richmondfumc.org) and complete the permission form attached below (and the Emerge Student Form below, if you haven't completed one of those this year). The trip is free, and lunches will be provided.
Local Mission Trip 2019 Permission
Local Mission Trip for Richmond FUMC Youth is June 24-28