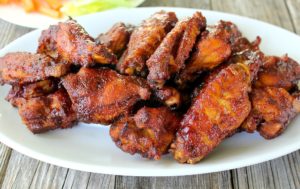 You can put in an order now for all the wings and desserts you need for Super Bowl Sunday! The Richmond FUMC youth are selling items to help fund their July 2019 regional mission trip with Christian Appalachian Project.
Put your order in now and select a pickup time of either Friday afternoon, Feb. 1; Sunday morning, Feb. 3; or Sunday evening, Feb. 3. Note that a couple offerings (macarons and home-made marshmallows) are available only on Sunday, Feb. 3, and not by presale.
To order:
See the attached order form and return it in person (to The Growing Place office, church office or Jonathan's office in MMC 205) or by email (youth@richmondfumc.org) by Monday, Jan. 28.
OR submit your order online here!
2019 Super Bowl Wings Dessert order form
Buy wings and desserts for Super Bowl Sunday to support youth missions!