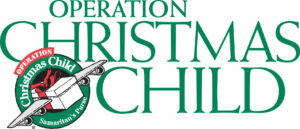 Richmond First United Methodist Church is a drop-off center to receive shoebox gifts from our surrounding area for Operation Christmas Child. We collect, count, pack into carts and deliver to First Baptist Church, the Winchester Collection Center. We need lots of volunteers as we anticipate well over 3,000 shoebox gifts. Check the list of available shifts below, and call Elizabeth Bendure at 859-893-1366 to sign up!
Shift times are:
Monday, Nov. 12, 11 a.m. to 1:30 p.m.
Tuesday, Nov. 13, 6-8:30 p.m.
Wednesday, Nov. 14, 6:30-9 p.m.
Thursday, Nov. 15, 5-7 p.m.
Friday, Nov. 16, 3:30-5:30 p.m.
Saturday, Nov. 17, 9-11 a.m.
Sunday, Nov. 18, 1-3 p.m.
Monday, Nov. 19, 9 a.m. to 12 p.m.

Loading cartons onto the truck, 11 a.m. to 12 p.m.
Driving the Big Truck to Winchester
Richmond FUMC hosting drop-off center for Operation Christmas Child — volunteers needed!