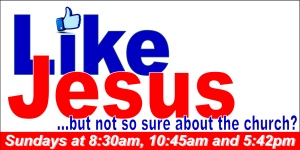 November 22: (Christ the King) (Thanksgiving)
Handling the Truth
"The Church is closed-minded …"
Lectionary Text: John 18:33-37
Pilate's exchange with Jesus questions the very foundations of what the world holds true. Christ is King, but of a kingdom that defies earthly definition. The answer to Pilate's query "What is truth?" is ultimately answered by Jesus' words to his disciples: "I am the way, the truth, and the life."
People need answers. Jesus answers need.