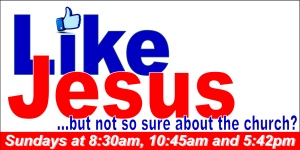 November 1: (All Saints Day)
Now and Later
"The Church is irrelevant in today's world…"
Text: Revelation 21:1-6
Youth pastor, Jamie Jordan, reminds us that John's divine vision of heaven speaks of a joyous eternity in God's presence. But its also worth noting that Heaven is "coming down" and God comes to dwell with his people (instead of vice versa.) This new reality begins here in this world and now.