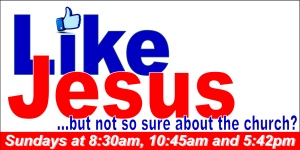 October 25:
Seeing and Believing
"The Church is judgmental…"
Lectionary Text: Mark 10:46-52 (SEE ALSO Mark 8:22-26)
Blindness is a physical ailment, but is often used as a symbol for a spiritual malady. Here, the simple faith of the blind man wanting to be able to see is contrasted with the disciples' since of self-importance. Elsewhere, the healing of a blind man is used to symbolize the ability to see the humanity of others and the need for self-sacrifice. To see the world through God's eyes is to recognize human need rather than focus on human fault.