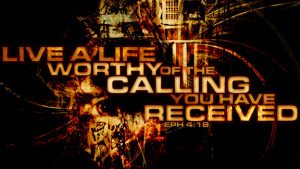 As is Paul's habit, the first half of the book of Ephesians is a theological discourse, and the second half of the book is given over to practical applications. The passages selected for this season in the lectionary all come from this practical half of the book.
August 2: Holy Communion
Ephesians 4:1-13
"One Lord, One Faith, One Baptism"
The first mark of a church living worthy of the gospel is unity in diversity. Paul reminds us that we serve one God, though we may each serve him differently as he has gifted us.
One Lord, One Faith, One Baptism