Notes on Isaiah, Chapters 33-53, (January 22, 2023)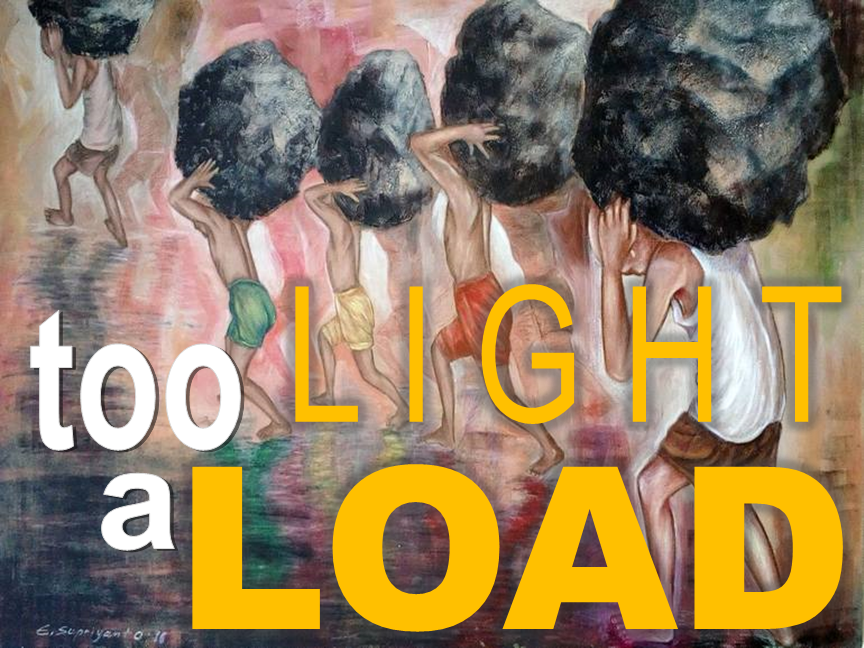 Some years ago, Mel Gibson created a sensation when he directed The Passion of the Christ and released it into theaters in the season around Easter. The movie was noted for its lifelike (if not bigger than life) depictions of brutality perpetrated against Jesus. I know a lot of people whose faith was deeply sobered as they meditated the depth of Christ's suffering on our behalf. The movie actually opened with scripture citation from Isaiah:
"But he was pierced for our transgressions, he was crushed for our iniquities; the punishment that brought us peace was upon him, and by his wounds we are healed."

(Isaiah 53:5)
Gibson, of course was not alone in connecting these verses to the suffering of Jesus. They are often read during Holy Week in our worship services, and with good reason. The New Testament authors also made this connection. Verses from Isaiah 53:1-2 are quoted or alluded to over 30 times in the New Testament, scattered across 10 different books by 7 different New Testament authors. Clearly, this connection between the message of Isaiah and the person of Jesus is one we are supposed to see and seek to understand.
Isaiah 53, though, doesn't stand alone. The metaphor of a "suffering servant" makes (I believe) its first appearance all the way back in the opening verses of the book:
"They have forsaken the Lord; they have spurned the Holy One of Israel and turned their backs on him. Why should you be beaten anymore? Why do you persist in rebellion? Your whole head is injured, your whole heart afflicted. From the sole of your foot to the top of your head, there is no soundness– only welts and open sores, not cleansed or bandaged or soothed with olive oil."

(Isaiah 1:4-6)
Having made its appearance in the introduction to the book of Isaiah, though, the imagery does not return for some time. The early ministry of Isaiah revolves around warnings to Israel and Judah of the coming judgement of God that will befall them if they do not repent. After about 11 chapters, Isaiah shifts his message to declare woes on the surrounding nations, and finally on the world at large.
All the while, of course, he sprinkles in images of hope, pictures of a new day on the other side of God's judgement. Somewhere after Chapter 30, though the emphasis of Isaiah's preaching makes a decided shift. The "coming calamities" of the earlier chapters seem to have come at last, and Isaiah moves from words of warning to words of comfort. Perhaps a little ironically, this is where the image of the suffering servant finds its fuller expression.
So let's get this said early. In the book of Isaiah, the "servant" is not a veiled way to talk about some future individual who will later come and suffer. It is a clearly stated metaphor for Israel herself. Her pain and sense of rejection are acknowledged by God and his prophet. This is not "I told you so," or "Rub some dirt on it and keep playing," or even "It'll all be worth it, later. You'll see." This is a poet in full voice, sobbing a lament, speaking the unspeakable truth of existence in Exile. A groan. A wail. A keen.
The character of the servant comes and goes from the stage throughout a dozen or so chapters, sometimes as the recipient of God's tenderness, but just as often the victim of intense sorrow. Isaiah knows how to modulate, to sing in different keys. He also knows that whistling a jaunty, upbeat ditty simply will not make God's people forget their pain
Our text for this Sunday comes from someplace near the center of the servant cycle. The servant himself opens the speech:
Listen to me, you islands; hear this you distant nations: Before the Lord called me; from my mother's womb he has spoken my name. He made my mouth like a sharpened sword, in the shadow of his hand he hid me; he made me into an arrow and concealed me in his quiver. He said to me, "You are my servant Israel, in whom I will display my splendor."

(Isaiah 49:1-3)
In the midst of the darkness of Exile, God speaks through Isaiah tender words. "I KNOW you." he says. "I have known you from the beginning and know you still. I created you with a holy purpose in mind."
Isaiah poetically imagines the servant's response to this glibly spoken sentiment:
But I said, "I have labored in vain; I have spent my strength for nothing at all. Yet what is due me is in the Lord's hand, and my reward is with my God."

(Isaiah 49:4)
"It's okay to talk about purpose," the servant seems to be saying, "but it looks to me like I've been working for a meager wage. So far, to be frank, I haven't seen a dime. I'm sure it's all in an account somewhere, but I'm hurting NOW." If Exile is the price to be paid for Israel's sin, the servant believes he has long since covered the tab
The Isaiah we know from the earlier pages of the book might have responded with a thunder clap. "How dare you presume to keep accounts with God. This whole Exile thing is your fault you know! The account is paid when I SAY it is paid."
But shockingly, the answer God gives his servant is quite different
And now the Lord says– he who formed me in the womb to be his servant to bring Jacob back to him and gather Israel for himself, for I am honored in the eyes of the Lord and my God has been my strength– he says: "It is too small a thing for you to be my servant to restore the tribes of Jacob and bring back those of Israel I have kept. I will also make you a light for the Gentiles, that my salvation may reach to the ends of the earth."

(Isaiah 49:5-6)
God's reply seems to be, "We're not just talking about your own debt, here. I've got bigger things for you. Someone needs to secure the redemption of the nations around you."
In fact, contrary to what good modern Christian doctrine would probably assert, God has already told Israel that her own sins are more than paid up:
Comfort, comfort my people, says the Lord. Speak tenderly to Jerusalem, and proclaim to her that her hard service has been completed, that her sin has been paid for, that she has received from the Lord double for all her sins.

(Isaiah 40:1-2)
"You're no longer working on your own behalf," God says. "That's already covered. Your toil now is on behalf of others."
Here, I believe, is where the early disciples of Jesus have met the text. Early Christianity was a Jewish movement rooted in Jewish scripture. For them, the redemption of the Gentile world was the mission of Israel, as proclaimed in the Torah and restated by the prophets. Isaiah claims that even the suffering of Israel is redemptive to the larger world. They believe that Jesus takes up the mission of Israel (and the sufferings of Israel) on the cross.
In the modern evangelical church, we have become very wary of anything that looks like "works righteousness." The idea that there is anything we need to do to secure our salvation is strictly taboo.
I wonder, though, how often we think of the works we might need to do to secure the deliverance of others.