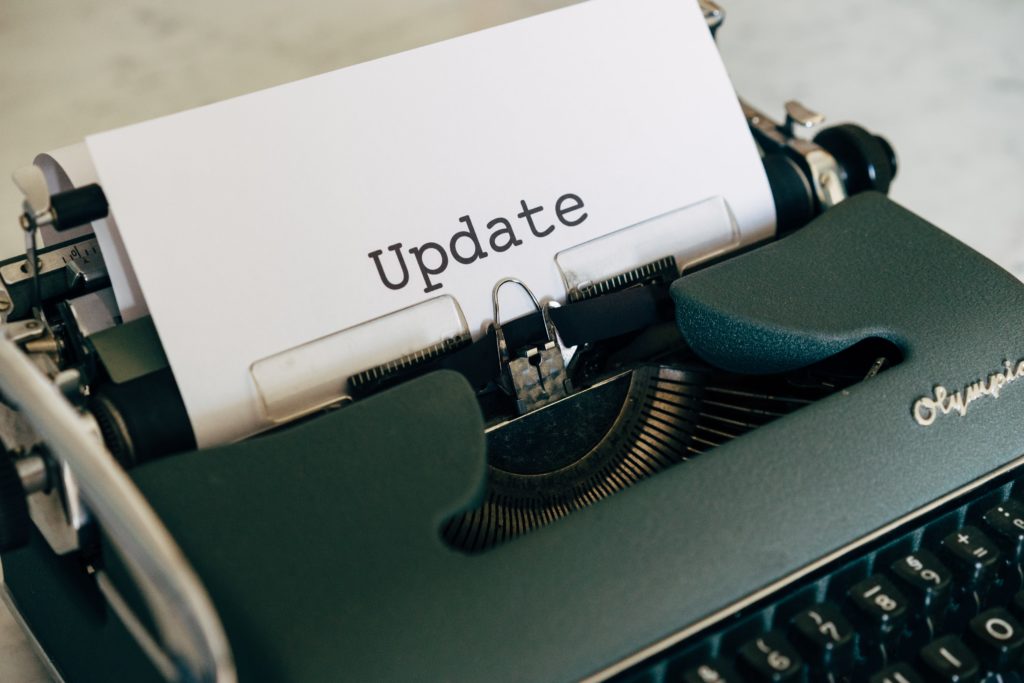 It's been some time since I've published an update, and during that time we've been very busy!
Of course, the first order of business is to give thanks to God and to the people of our church for the great outpouring of generosity in response to our church's stewardship campaign. We presented a challenge to the congregation to raise $60,000 in new or increased pledges in order to allow the church to maintain its current staff and ministries, and the church responded.
Bryan Gardner (our Finance chair) made the announcement on Sunday morning. He did a great job, but I certainly want to add my thanks to those which he expressed.
I've fielded some questions since Sunday about the church's overall financial picture. On the same day we celebrated a balanced budget proposal for 2023, our bulletin gave a weekly financial report showing a deficit for this year of $87,563, a number that seems to be going up every week. How can publish those two things at the same time?
The short answer is because both are true.
In May of this year, our leadership called a special church wide meeting in which we informed the congregation that we were operating at a budget deficit. At the time, we projected that deficit would exceed $175,000 by the end of the year. We announced at the time that the church had cash assets to meet that deficit, but that we obviously could not continue to operate at a deficit going forward. Our stated goal at that time was to develop a balanced budget for 2023, and that is where our time and energy has been spent.
In the meantime, several good things have happened. Church members have rallied with significant one time donations, some of which went to immediate expenses, but many of which were set aside as part of next year's budget. Our weekly giving has also rallied a bit in the last half of the calendar year. You'll notice, then, that our current deficit is nowhere near the deficit we projected back in May.
Also, we kept a tight rein on our expenses and did not spend everything we had budgeted.
In some ways, that Year to Date deficit is a little deceptive. All of our bills are paid, and all of our obligations met. We are, in fact, well ahead of where we though we might be.
That's God Sighting Number 1.
In other ways, however, the published deficit is very real. It is money spent in 2022 that we did not bring in through regular giving in 2022. One time gifts are great. I love God's little surprises. But I also know that those special acts of generosity cannot necessarily be expected to happen on schedule. The challenge still remained to develop a budget that could be maintained by the church's regularly occurring giving. (This is why we did not include these special one-time gifts in the weekly giving reports published in the bulletin. We handled them as "cash assets" rather than "income.")
The Finance Team and Staff Parish Relations Team took up this challenge. They whittled and stretched and pared until they produced the budget that will be presented to the Administrative Council on Monday, December 12. But there was a problem. Our projected income for 2023 was still around $60,000 less than our projected budget. We had not yet solved the problem. There was nothing else we felt we could cut. We faced the prospect of eliminating a major staff position to make the budget work.
The Finance Team decided to pass the budget, anyway, and ask the congregation to pledge the additional funds.
Then came God Sighting Number 2.
Let me be clear. Nobody looking at our financial situation would mistake us for a "financially healthy" congregation. We're carrying tremendous debt, and operating under a bare-bones budget with a seriously depleted staff. We are a long way from hale and hearty.
But nobody who has walked the path we have walked will deny that we have been deeply blessed by God.
May we live into the fullness of His blessings!