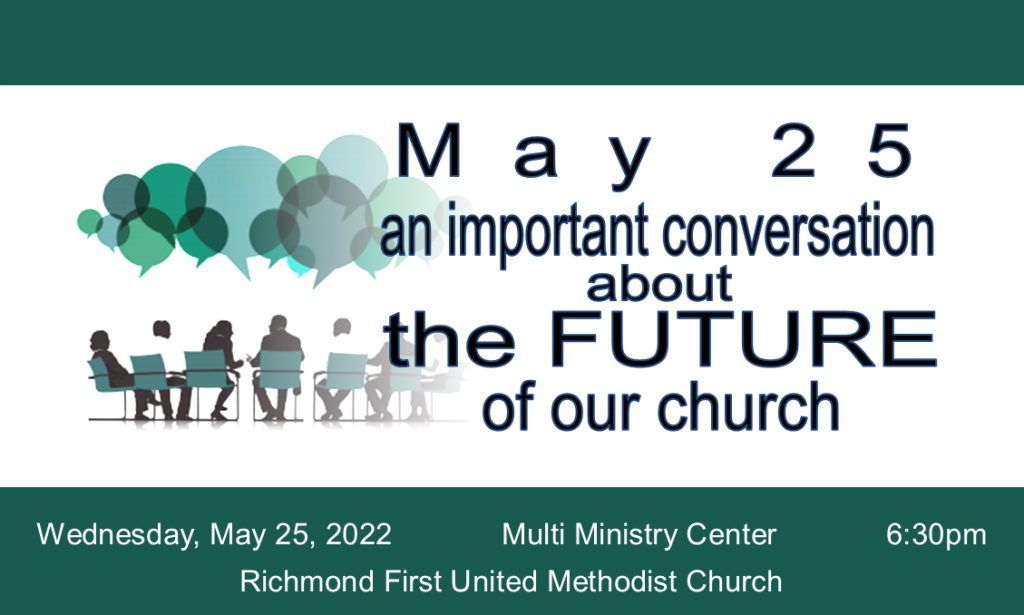 In fall of 2021, our church leaders anticipated a difficult start to the 2022 calendar year. We did our best to put together a budget that seemed reasonable at the time, and promised ourselves we would give things another look after the first quarter of the year.
When the time came, we discovered that the business of coming OUT of Covid is perhaps even more difficult that lining WITHIN Covid. We found both an engagement problem and a financial problem with no immediately recognizable solution.
You can read more about this (as well as why we believe our church is worth fighting for) in the attached documents. You may have already seen these if you are part of our regular worshiping congregation, but they are attached here in case we missed you or something happened to your paper copy.
As we seek to find a way forward in this time of crisis, we want to engage the entire church in conversation and prayer. Please set aside the evening of Wednesday, May 25 and join us in the MMC Multi-purpose room to learn more about the details of our problem and how we plan to go about finding answers. Child Care will be provided.
If you are unable to attend in person, you may call the church office and we will send you a link to participate via Zoom.