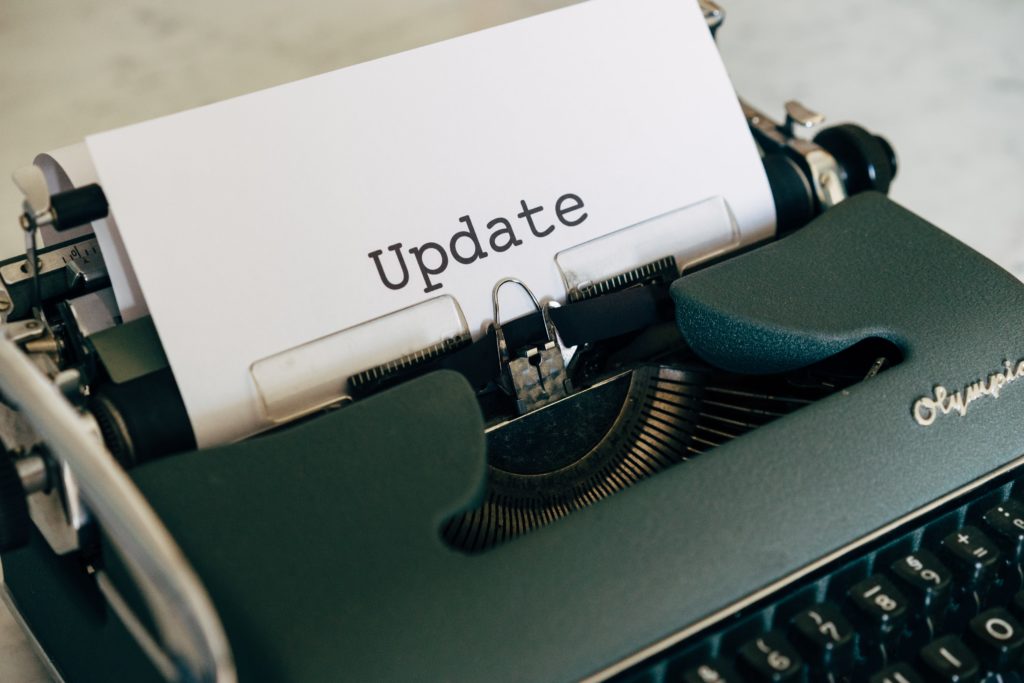 Greetings Faith Community…
I pray that you all had a great celebration of Independence Day last Sunday.
I do, however, need to stop and offer a special thanks for those who interrupted their "long weekend" to help us minister to the family of Ella Park after her passing. It was a beautiful, bitter-sweet time together, and I know (because they told me!) that the family appreciated your presence and work on their behalf.
On that rather somber note, I also need to make the church aware of the passing of John West on Wednesday morning. The family has no immediate plans for a funeral, as John had special wishes for the disposition of his ashes. I know that you will want to reach out to Carol and the rest of the family, though, in whatever way that you can.
During the visitation for Ella Park, her son Mike walked over to where I was sitting and looked up and broke into a broad grin. At first I thought he was going to tell me a joke or funny story about his mom. Then I realized he wasn't really looking at me. Instead, his focus was just behind me. I turned around and saw Mike's grandson, Ford, playing in the pew behind me. That's when Mike made eye contact with me and said "The circle of life…"
It reminded me of a cemetery that I used to frequent when I was pastoring in another community. This was a cemetery of the more traditional sort, with the big, shade bearing trees and individual markers that bore something of the personality of those whom they invite us to remember. I like this sort the best, but I truly loved this particular cemetery because one edge of it backed up to an elementary school playground. There was something about speaking the ancient prayers of committal over the dead against a backdrop of children laughing and playing that always made my spirit smile.
So in this season that has punctuated by so much grief, I'm excited to offer a celebration.. two, actually… on behalf of our children.
First, you may remember that we offered prayer for the children of our church a couple of Sundays ago as we sent them off to Aldersgate Camp. I'm happy to report that they all had a great time, and that three of our children reported giving the life to Christ last week. Let's never forget moments like this when we find ourselves struggling to "keep on keeping on!"
Second, our SPRC conducted interviews this week and we now know who our next Children's Ministry coordinator will be!
Amanda Bonner has agreed to serve our church in this capacity. Amanda was the Director of Programming at Aldersgate Camp and Retreat Center for several years and has been working with Head Start preschoolers for the last couple of years. She has a Masters Degree in Youth Ministry from Asbury Seminary. She and her husband, Joel, are in the process of finalizing the adoption of their son, Bailey.
Amanda is going to be a fantastic leader for this ministry! She needs a couple of weeks to fulfill her commitments to her previous employer and keep some other promises she made before we hired her, but should be able to take the reigns by the end of the month and maybe even have us up to full speed in time for our annual Fall Kickoff.
God is really, really good. I can't wait to see what happens next.
Bruce