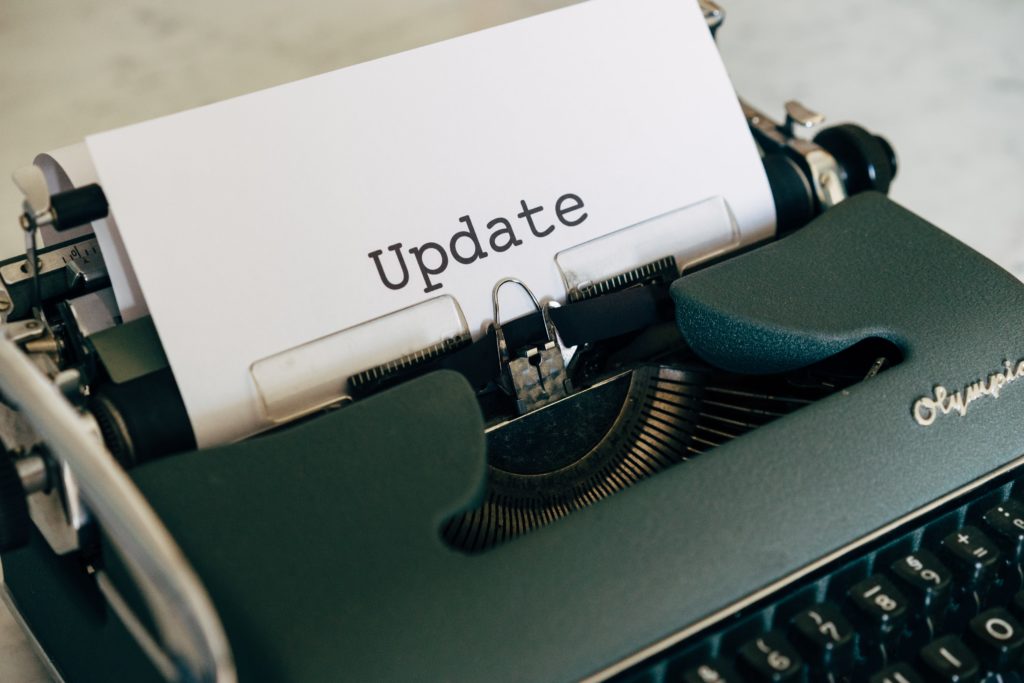 Greetings, Church Family
It has been so good to watch the sanctuary slowly refill on Sunday Mornings this Spring!
CoVid has presented a long hard pull for all of us, and it is good to see it slowly loosen its grip on our community. I am hearing that most of us are either fully vaccinated, or in that process. Over the next month or so, we should be able to rethink most of our group gatherings in light of this new reality.
I have received several questions about our Adult Sunday School classes returning to in-person meeting. The answer to these questions is that we have been open to this for some time. Several of those classes have already begun to meet. If your is not one of them, have your teacher contact Jamie Jordan to let us know when your group wants to resume meeting. We'll make sure that your room is cleaned up, unlocked, and ready to go when you arrive. Please, however, consider how you will continue to support those who have been joining your meetings online! Don't exclude anyone from your group just because they can't meet in person! If you need help with this, contact us and we'll help you work out a way to have hybrid meetings with your group.
Here are some additional announcements form the rest of our staff:
From Jamie J:
We're looking for volunteers to help our brothers and sisters over at Doylesville UMC to recover from recent flooding. See this link on our website for details:
Jamie
From Sequoia:
Calling all talent of ALL AGES!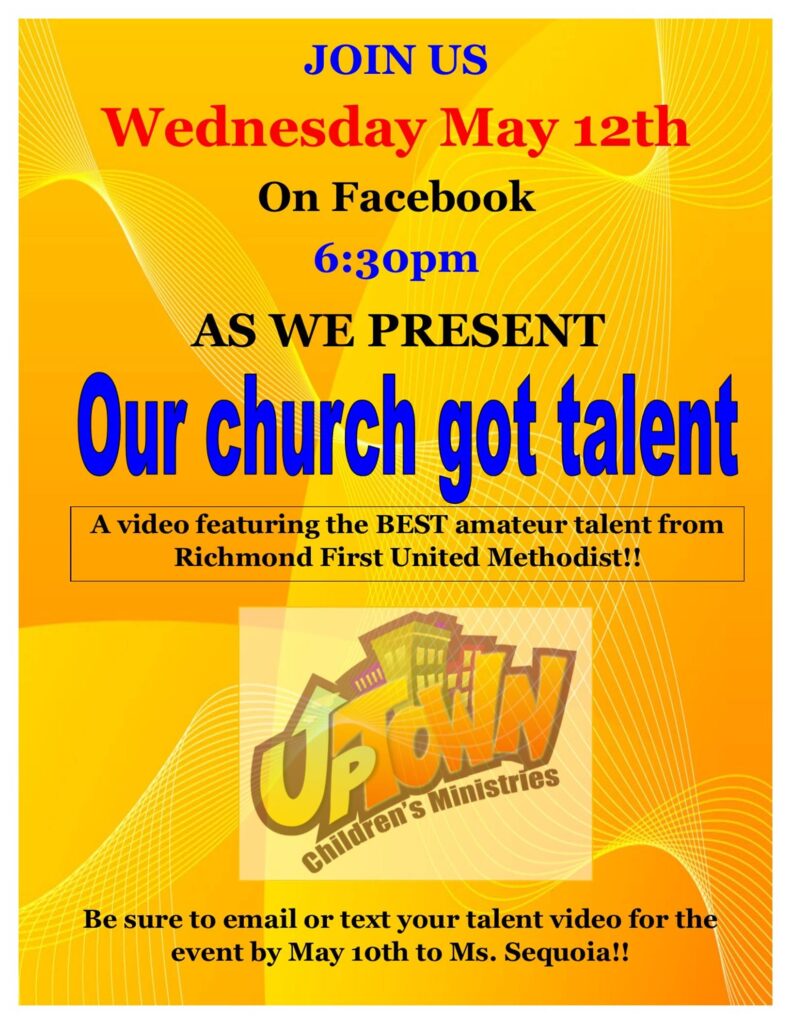 Please continue to join us Wednesday's 6:30pm to 7:00pm as we dive into the book of 1 Peter to answer the question, "Where does Hope come from?" With the help of some animated friends, Phil unpacks what it means to live with hope for a better, heavenly home. This is a video based series for family and will have discussions for both kids and adults. See you there!
Zoom information;
Meeting ID: 829 2342 6731
Meeting Password: Hope?
NEW SPACE ALERT!
Church can seem long and hard for our children to sit through. Well now there is the children activity packet pick up tables to help with that!!! These are contact free pick up station where you will find activity packets related to the worship service and sermon, for your kids entertainment. You will also find labeled crayon boxes and labeled clip boards, in 2nd service, to wright on. If you don't see your child's name, grab a crayon bag and leave it with their name on it and next time there will be the material for your child. If there are no more extras then please use the QR code to complete the form and the follow Sunday your child will have what they need. The most important thing to remember is to LEAVE the crayon boxes and clipboard so that they are there for next time. As always if you have any questions please let Ms. Sequoia know!
Sequoia L. Wheeler
From Jamelle:
Any and Everyone,
May 16th is Graduation Sunday! First UMC Richmond Kentucky will honor and celebrate all who will graduate from high school, college, Masters program, and Doctorate program. Service begins at 10:45 am at First UMC Richmond, Kentucky. Our evening service called Thrive begins at 6 pm. During that service, there will be a specific emphasis on our high schoolers that will be graduating.
The best ways for us to know that you are graduating is by calling the church office to inform us of you graduating, DM us on our Facebook page, or email . The deadline for getting back with first and last name, the school they're are graduating from, and where they're headed next, is due by May 2nd.
If you're unable to attend the morning service, we have an evening service that begins at 6 pm.
Questions, comments, or concerns, please email
Weekly Update (4-15-2021)