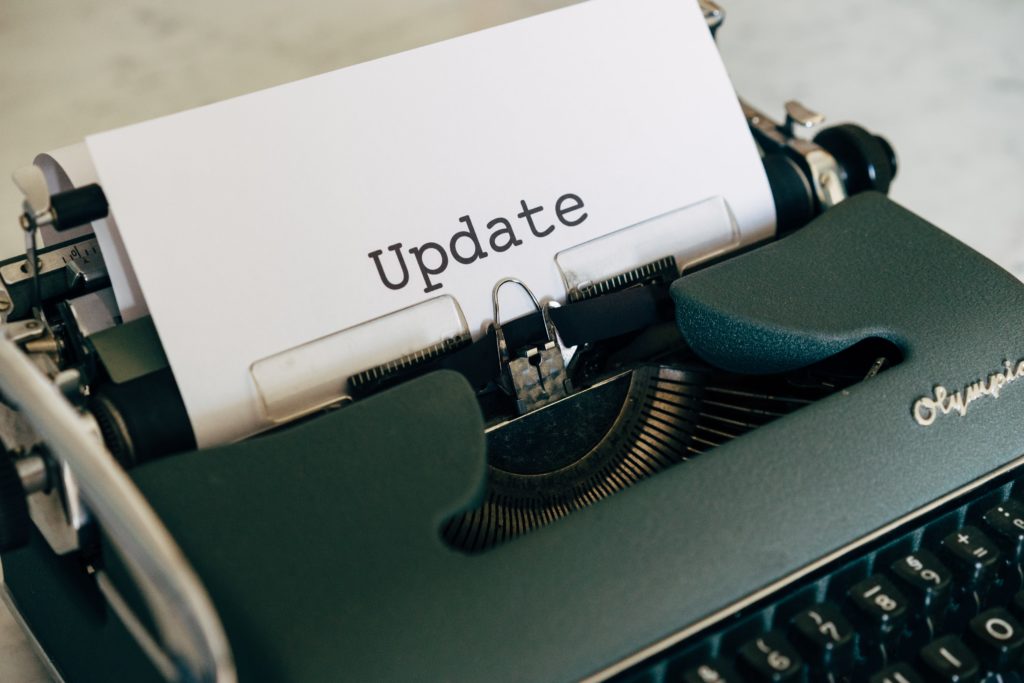 Hi, Church Family!
It was fantastic to be able to worship together with so many of you in person this last Sunday as we celebrated Easter. We look forward to seeing more and more of you as the CoVid fog begins to lift.
If you were not with us on Sunday, we've opened a new feature on our webpage to collect "God Sightings." This is a place where you can share with our church family any time during your week when you see God at work in the world around you.
You can check out the God Sightings page here.
Also, we're getting ready to start a new teaching series as part of our Sunday worship services, beginning this Sunday. I'm inserting a quick video talking a little about the series below. Feel free to share the video link with friends who may be interested.
Graduate Recognition Sunday is coming up soon (May 16, this year.) Please contact the church office if you have people in your family that will be graduating from High School, College, or completing Graduate level degrees this spring so that we can include them in our celebration.
And a few words from Sequoia:
Please join us Wednesday's 6:30pm to 7:00pm as we dive into the book of 1 Peter to answer the question, "Where does Hope come from?" With the help of some animated friends, Phil unpacks what it means to live with hope for a better, heavenly home. This is a video based series for family and will have discussions for both kids and adults. See you there!
Zoom information;
Meeting ID: 829 2342 6731
Meeting Password: Hope?
NEW SPACE ALERT!
Church can seem long and hard for our children to sit through. Well now there is the children activity packet pick up tables to help with that!!! These are contact free pick up station where you will find activity packets related to the worship service and sermon, for your kids entertainment. You will also find labeled crayon boxes and labeled clip boards, in 2nd service, to wright on. If you don't see your child's name, grab a crayon bag and leave it with their name on it and next time there will be the material for your child. If there are no more extras then please use the QR code to complete the form and the follow Sunday your child will have what they need. The most important thing to remember is to LEAVE the crayon boxes and clipboard so that they are there for next time. As always if you have any questions please let Ms. Sequoia know!
Sequoia L. Wheeler
Children's Ministry Director
First United Methodist Church-Richmond, KY
"Growing God's Children to Make a Difference"
O. 859-623-3580 Ext. 2207
C. 571-243-5531
"You are the light of the world. A city built on a hill cannot be hid. No one after lighting a lamp puts it under the bushel basket, but on the lampstand, and gives light to all in the house. In the same way, let your light shine before others, so that they may see your good works and give glory to your father in heaven." Matthew 5:14-16