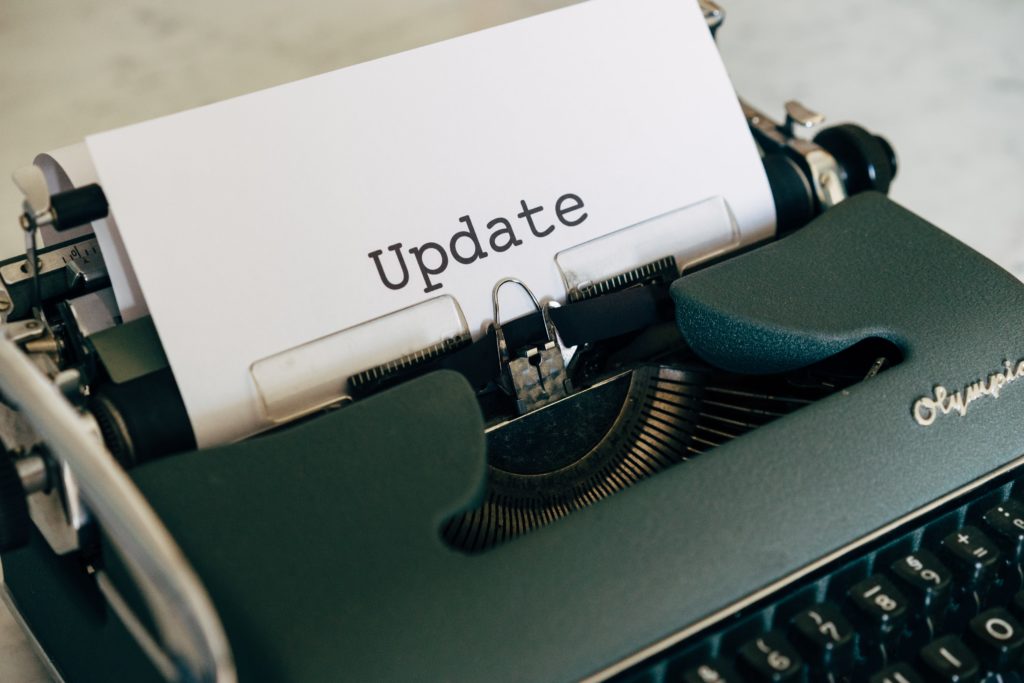 Greetings, Church Family!
As I write this, it is the morning of Maundy Thursday. On this day in the life of the church, we recall the events of Jesus' last evening together with his disciples. A lot of things happened on that evening: the last supper, Jesus' washing his disciples feet, Judas' betrayal of our Lord, Peter's threefold denial, the prayer in Gethsemane, and Jesus' arrest and trial before the Jewish authorities. Jesus seems to know that his time with his disciples is drawing to a close and is trying to draw together all of the strands of his ministry with them for one final farewell. This is a prolonged "good-bye."
Which makes his words in Luke 22:15 all the more odd. He says "I have eagerly desired to eat this Passover with you before I suffer." What kind of person looks forward to the eve of his betrayal? To his agonizing prayer of foreboding and eventual surrender?
The answer, of course, is "nobody." Nobody leans into that kind of pain with joyful anticipation. It is not the climactic crescendo of the Passion to which Jesus is looking forward, but to this brief moment of respite, a time shared together around the table. The cross is coming, has been barreling towards him now since he first opened his mouth against nationalistic fervor with a message of love and acceptance. Its shadow has grown darker throughout this final week of his life, and now the weight of it is palpable on his as yet unflayed shoulders.
The week has been characterized by public debate and spectacle. The pace has been frenzied. Tomorrow morning, the avalanche will resume, gathering momentum until it claims its broken prize. But this evening, in a quiet place apart, he joins together with his life companions for Passover to celebrate the reason for it all: the merciful compassion of a delivering God. They claim together in their meal a love as inexorable as the unfolding machinations which storm around them outside this upper room.
"I have eagerly desired to eat this Passover with you before I suffer."
It is a calm in the eye of the storm, a collective gathering of the breath to sing psalms in the night. It is, in a word, worship.
Just a little over a year ago, our world entered the maelstrom of the Covid pandemic. Throughout much of the intervening time, we have found ourselves isolated from one another, connected only through the threads available in technology. That crisis is not yet over, but between the availability of vaccines and the decline of newly reported infections, the fog is beginning to lift. It is perhaps fitting that as we begin to rebuild "normal" in our lives, we find Holy Week and Easter on our calendar.
"I have eagerly desired to eat this Passover with you…"
Our gathering opportunities for this week include tonight's Maundy Thursday service at 6:30pm (April 1, 2021), and three worship opportunities this coming Easter Sunday (April 4) at 8:30am, 10:45am, and 6:00pm. The Maundy Thursday service as well as the 10:45 and 6:00 Easter services will be live streamed via the church's Facebook Live feed. The 6:00 service will also be preceded by a meal, served at 5:42.
We have been asked if the 8:30am service will resume after Easter. The current answer to that question is "not yet." We are still under CoVid prevention precautions, and unable to make the sanctuary ready between services on a regular, sustained schedule. We're also still operating with a skeleton crew of volunteers until our numbers return to something closer to normal.
Speaking of volunteers, we have a new feature on our church web page that allows you to see how you can help us out. You can click the "Make a Difference" button on the home page, or follow this link.
Also, in the weeks following Easter, we want to invite you to help us prepare a series of lessons entitled "What I Learned from CoVid." You can add your newfound wisdom to our growing list of life lessons through the survey found here.
I have eagerly desired to celebrate this Easter season with you…
Bruce