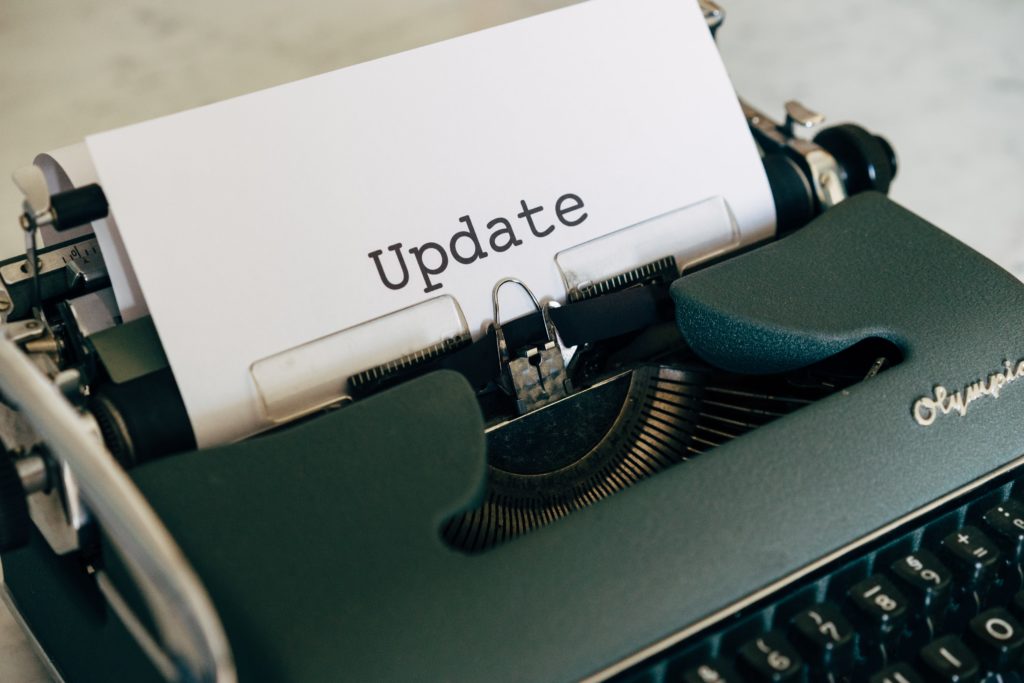 Greetings Church Family,
As I hope you know, we reopened out doors to in-person worship last Sunday morning. It was good to see some of you in person again!
It was also good to know that those of us who still need to stay home were also able to participate in our worship through our online means. Please know that the online ministries of Richmond First United Methodist Church are a permanent addition to our offerings here.
Our Covid numbers have plateaued for the time being at around 21 new cases a day in Madison County. This is really good news after such a long and sacrificial work on behalf of the church to help limit this contagion. This lower level allows us to worship in person, as well as allow small groups of adults and youth to come together in person. We are busy thinking about other ministries that can come back to in-person status, as well.
With that in mind, we'll need to reestablish some volunteer teams to be ready to spring into action when the time is right. Jamie has prepared a survey for us so that we can harvest volunteers to rebuild these teams.
Also, The United Methodist Church showed up in the news this week. I hope the headlines did not alarm anybody. No decision to split the denomination has been reached. In fact, no official denominational conversation around the issues of homosexuality or denominational changes have taken place during the CoVid shut down, and none will take place until August of 2022. The press releases which the news feeds picked up did not originate within the denominational leadership and bear no official status.
This does not mean that the divisions within our denomination are not serious. This is an extremely volatile time in which we live. I only invite you to continue in prayer for our denominational leadership that the Holy Spirit may move and bring us all closer to the center of God's will.
And now for some words from some of the rest of our staff:
From Sequoia:
Please join us Wednesday's 6:30pm to 7:00pm as we dive into the book of 1 Peter to answer the question, "Where does Hope come from?" With the help of some animated friends, Phil unpacks what it means to live with hope for a better, heavenly home. This is a video based series for family and will have discussions for both kids and adults. See you there!
Zoom information;
Meeting ID: 829 2342 6731
Meeting Password: Hope?
Sequoia L. Wheeler
Children's Ministry Director
First United Methodist Church-Richmond, KY
"Growing God's Children to Make a Difference"
O. 859-623-3580 Ext. 2207
C. 571-243-5531
And from Jamelle:

Greetings Church,


With much prayer and discernment, Emerge Student Ministry will begin to meet in person on Mar. 10th. We will meet in our MMC gym socially distant like before. To refresh your memory: students will come to the MMC doors, where a youth worker will temperature check the students coming in and see if they are wearing masks. Upon entering our protocols, students will go downstairs to the MMC gym, where there will be small circles already in place. These small groups will be socially distant.  There will no hybrid version of the youth group.

As a ministry, we have found that the attendance on Zoom decreased in the in-person attendance increased. So, there will be content posted on Facebook and Instagram, but there will not be a hybrid option for our students. 
We will keep our regular time of 6:30 pm to 7:45 pm. Again, we will temperature check and require wearing a mask until the foreseeable future.




Until Every Student Hears,
Jamelle Jones