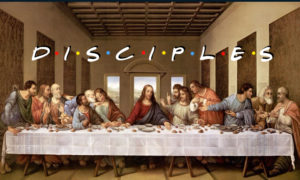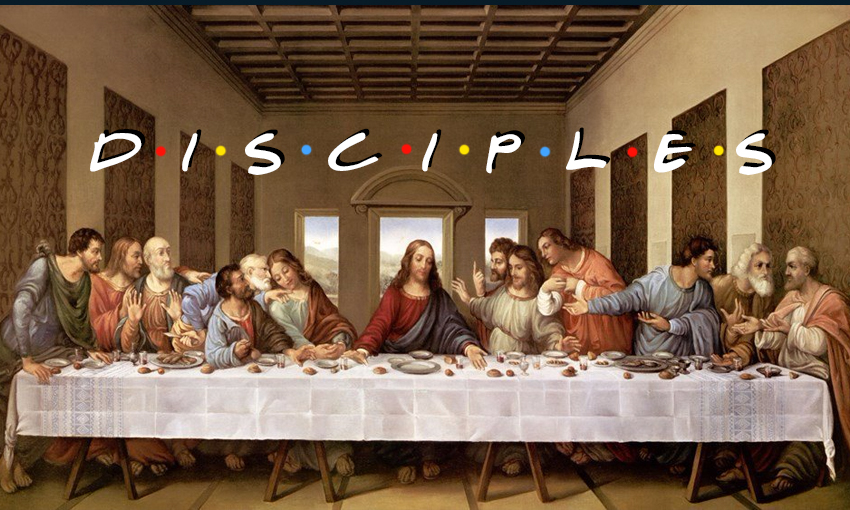 This summer, we will have weekly studies available for each of 12 weeks from May 13 through July 29. Each week, we'll focus on one of Jesus' 12 disciples. We'll look at a short passage involving that disciples (actions, words, attitudes, etc.); we'll have a short reading putting the passage in context; and we'll have some discussion/reflection questions that can be contemplated alone or discussed in a group (a youth small group, friends, family, etc.). One of the main questions we'll be asking is whether what we see from the disciple is "good" (something to be imitated) as we try to be disciples today — and the answers will not always be as easy as we think. This week, we look at the disciple James, son of Zebedee (we'll come to a "James the Lesser" another week), and his value assessment to leave behind his family and his profession to follow the call of Jesus.
READ
Matthew 4:21-22 (NIV below)
21 Going on from there, he saw two other brothers, James son of Zebedee and his brother John. They were in a boat with their father Zebedee, preparing their nets. Jesus called them, 22 and immediately they left the boat and their father and followed him.
READ
this: We don't have any words in the Bible attributed solely to this James. We do have an epistle of James in the New Testament, that that author is traditionally thought to be James, the brother of Jesus. When this James speaks, it's always in unison with his brother John. This James is part of the smaller band of disciples — Peter, James and John — who Jesus often took with him. What we do know about James is how his journey with Jesus started and how his journey with Jesus ended. It started here in Matthew 4:21-22, when Jesus called him, and it ended when King Herod had him put to death with the sword for belonging to the church (as recorded in Acts 12:2). Think about that moment, when James was in a boat with his father and his brother, getting ready to go fishing. This was not a recreational outing — this was their job, their livelihood, clearly their family business. And this man they don't know named Jesus calls them — we're not told exactly what Jesus said — and they "immediately" follow Jesus, leaving behind two things: their boat (their means of making money) and their father (the patriarch of their family, probably their boss in some sense, too). James' story begins by him leaving behind the only safety, security and livelihood he had to follow Jesus, and it ends with him being executed at the hands of the government for his faith in Jesus. This serves to remind us that to follow Jesus is more important than money, or security, or the family you grew up with, or even your life. Because we can't forget that James chose Jesus over all those things at first, and he chose Jesus over his own life at the end — he had chosen what was more valuable.
Let's think this week about how Jesus calls us, what we may have to leave behind, and why it's worth it.
ANSWER
these questions:
How has Jesus "called" you? This could be anything, from a call to check in on a friend who's sad, to a call to make a sacrifice for those who aren't as fortunate as you, to a call to serve Jesus in the church or in the world in a variety of different ways. How do you tell when you hear Jesus calling you? How would you hear that voice? Who would you talk to to help you figure it out?
When you imagine Jesus saying "Follow me" to you, what does that mean leaving behind? Are those good things or bad things (or neither or both)? How hard is it to leave those things behind?
Why is it "worth it" for you (if it is) to follow Jesus even if it means losing things the world says are valuable?
PRAY that you would hear the voice of God clearly in your life, that God would help you see clearly what's really valuable in your life, and that God would give you courage to choose to follow even when it's difficult.
Disciples: James (son of Zebedee) — Emerge Remote Lesson June 17