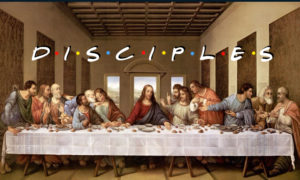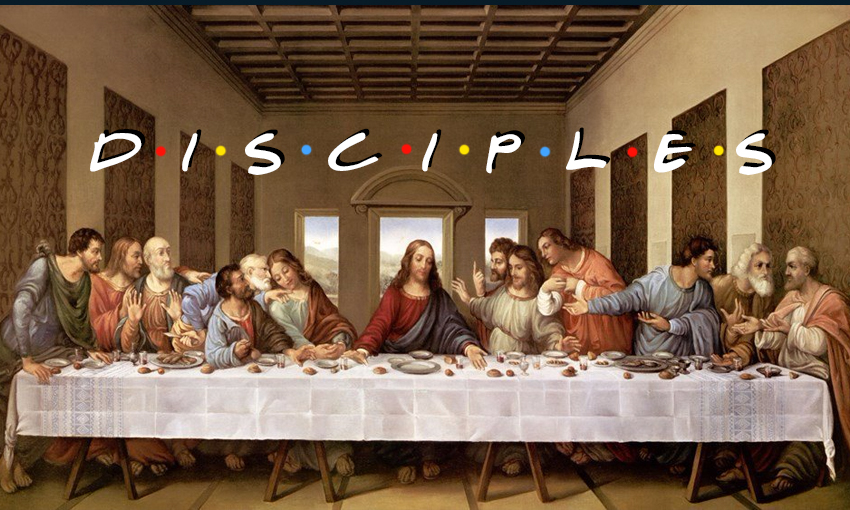 This summer, we will have weekly studies available for each of 12 weeks from May 13 through July 29. Each week, we'll focus on one of Jesus' 12 disciples. We'll look at a short passage involving that disciples (actions, words, attitudes, etc.); we'll have a short reading putting the passage in context; and we'll have some discussion/reflection questions that can be contemplated alone or discussed in a group (a youth small group, friends, family, etc.). One of the main questions we'll be asking is whether what we see from the disciple is "good" (something to be imitated) as we try to be disciples today — and the answers will not always be as easy as we think. This week, we look at the disciple Judas (not Iscariot, another one) and his inclusiveness.
READ
John 14:15-24 (NIV below)
15 "If you love me, keep my commands. 16 And I will ask the Father, and he will give you another advocate to help you and be with you forever— 17 the Spirit of truth. The world cannot accept him, because it neither sees him nor knows him. But you know him, for he lives with you and will be in you. 18 I will not leave you as orphans; I will come to you. 19 Before long, the world will not see me anymore, but you will see me. Because I live, you also will live. 20 On that day you will realize that I am in my Father, and you are in me, and I am in you. 21 Whoever has my commands and keeps them is the one who loves me. The one who loves me will be loved by my Father, and I too will love them and show myself to them." 22 Then Judas (not Judas Iscariot) said, "But, Lord, why do you intend to show yourself to us and not to the world?" 23 Jesus replied, 

"Anyone who loves me will obey my teaching. My Father will love them, and we will come to them and make our home with them.

 24 Anyone who does not love me will not obey my teaching. These words you hear are not my own; they belong to the Father who sent me.
READ
this: This is not the same Judas as the one we hear most about. The author makes that abundantly clear, identifying him as "Judas (not Judas Iscariot)." Many believe he is the same as the disciple Thaddaeus mentioned in Matthew and Mark; he is identified as "Judas, son of James" in Luke's gospel. This is the only time he's mentioned in John's gospel and the only time this Judas (or Thaddaeus) speaks in the Bible. Jesus is speaking to his disciples on the night he will be betrayed and led to be crucified. These chapters in John are often referred to as "the farewell discourse." Jesus has been comforting his disciples with promises that he's going away to prepare a place for them, and that the disciples will be able to do what Jesus has done, and that he will send the Holy Spirit to advocate for them and help them.
Judas picks up on a thread that has been woven through what Jesus is saying — this idea that there's an "in crowd" and an "out crowd." Specifically, Jesus mentions that "the world cannot accept (the Spirit of truth)", though this spirit will be with the disciples. Then Jesus says that soon, the disciples will see Jesus but "the world will not see me anymore."
For some, this might have been an occasion to breathe a sigh of relief — "Well thank goodness, I'm here with Jesus now and I'll still see him and I'm still going to have this spirit of truth." But that's not what Judas is thinking about. Instead, he's worried about those in "the world" who Jesus mentions; perhaps he's feeling grateful to be one of "the good guys," but really what that makes him think is that he wants "the bad guys" to get to see Jesus, too.
Jesus' response, as most of his responses are, does not seem direct or straightforward. He points Judas back to what he's already said — that loving him and obeying his teaching go hand in hand — and he says the Father and himself will make their home with anyone who loves them (and, as naturally follows, obeys him).
Our focus in this lesson is not on the theology of Jesus' answer, but on Judas' train of thought that leads him to ask this question. When he was being told he would get something that everyone else wouldn't, he didn't just take it in stride and say "thanks"; he questioned why others wouldn't (or, perhaps, shouldn't) get it, too. So our discussion questions will focus not on who is "in" or "out" by loving and obeying Jesus, but rather on ways in our own lives when we might do a better job noticing those on the "outside" who don't have access to everything we do (and how we can love and obey Jesus better in how we think of and treat those people).
DRAW
a circle on a piece of paper. Inside that circle, write some kind of status you benefit from having that other people don't have. This could be your race (especially if you're white) or your gender (especially if you're male); it could be something you have, like a family or a house or some kind of material wealth. Then think about all the things you have (materially, socially, emotionally, etc.) because of that status, and write some of them down inside the circle.
ANSWER
these questions:
Do you generally think of yourself as someone who's on the "inside" or the "outside"? How difficult was it to make that circle and think of things to write in it?
Why do you think the people are outside the circle you made don't have everything you have as someone inside the circle? Whose "fault" is it, or what's to blame? Maybe choices they made? Maybe unfortunate circumstances? Maybe the way society treats them? (Allow yourself to think about this honestly, about what your opinion is — that might mean thinking about it privately if you're in a group.)
Do you think the people outside the circle should have what you have? If so, what can you do to try to make that happen, even just for one of them? If not (or if so), how do you think Jesus would want you to show your love for them?
PRAY 
in thankfulness to God for the good things you have, and ask God to help you love and obey Jesus better so you can help those who don't have those things.
READ
related devotional thoughts from Courtney Kleppinger when they're posted later on.
Disciples: Judas (not that one) — Emerge Remote Lesson June 10