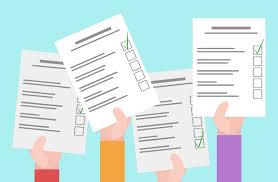 For those of us who have not yet responded to the Congregational Survey that was distributed in church on Sunday, September 15, additional paper copies will be available at church until Sunday, October 6.
You may also respond to the survey electronically at the link below.  You will be prompted to enter your name as part of the electronic survey so that we know who has responded.  However, your name will be sent to a different list than your survey responses so that your survey will remain anonymous.
For more background on this survey, visit our page on Our Response to General Conference 2019.
Electronic Version of the Congregational Survey