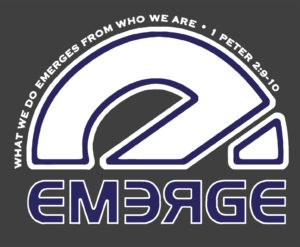 It's a new year in 2018, and it's time to start sporting some new Emerge gear with our "new" Emerge logo — the one with the emerging "e" and our motto and verse: "What we do emerges from who we are • 1 Peter 2:9-10."
To order, e-mail Jonathan Kleppinger at youth@richmondfumc.org and indicate how many you would like of each item. Orders must be received by Wednesday, Jan. 24; payments should be made by then unless other arrangements have been made.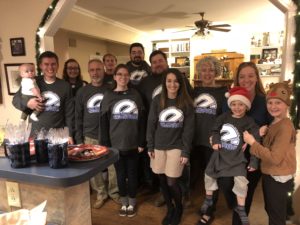 Long-sleeve dark-gray T-shirt ($15)
Last year we sold you hoodies in April. This year we're a little more weather aware — this long-sleeve T-shirt should be relevant for at least a few months, and will still be great to have on hand for cooler evenings and mornings once summer comes. Plus you've already seen how good these look — just check out your youth counselors all wearing them in the picture to the right!
20-ounce aluminum water bottle ($8)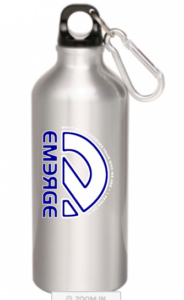 Remember all those times we've asked you to bring a reusable water bottle to an event or a trip? It saves us money and effort, and it saves the Earth at the same time! Now you can say, "Yes, I'd love to bring my own reusable water bottle — I'll bring my Emerge one!"
'Emergendise' on sale again to benefit, promote Richmond FUMC youth ministry