Are you off work or off school on Tuesday, Dec. 19? No? Could you be? You want to be.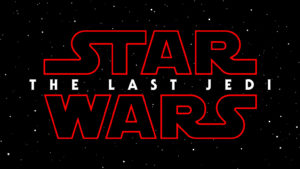 Our church will gather to watch "Star Wars: The Last Jedi" at the Richmond Centre on Tuesday, Dec. 19, at 9:55 a.m. Tickets to the Tuesday matinee showings are only $5. For anyone who wants to join, we'll head to a fast-food restaurant after to grab lunch.
We'll buy tickets in advance to make sure we have enough seats. So if you want to go, please RSVP to Jonathan at youth@richmondfumc.org by Wednesday, Dec. 13, with a number of tickets you would like. We'll buy advance tickets, and you can give money for your tickets to Jonathan when you arrive at the movie or anytime before.
May the force (and the Spirit) be with you!
Church-wide trip to see 'Star Wars: The Last Jedi' Tuesday, Dec. 19