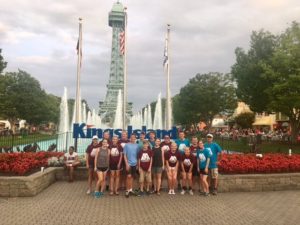 The Emerge youth ministry at Richmond FUMC is taking applications for those who might want to join our Impact youth-leadership team (made up of middle-schoolers and high-schoolers) for the 2017-2018 school year. (We also plan on soliciting applications again in January for any who might be interested in joining for the spring semester but may have been too busy in the fall or missed the deadline.)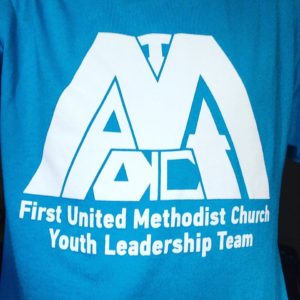 What is Impact?
Impact is a group of youth who have established themselves in Christ and in Emerge and who want to help lead the Emerge youth ministry. We meet as a whole team once a month, and each member meets one-on-one with an adult mentor once a month. Our meetings consist of leadership development and lots of planning, from Wednesday-night Emerge meetings to interactive movie nights for the youth group or the whole church to week-long local mission trips. And Impact doesn't just do the planning — Impact executes the plans, from handling prayer, sound, graphics, announcements, worship or even a message on a Wednesday night to sharing a devotion or leading a game at an interactive movie night to calling church members or nursing homes or shelters to set up times we could come work during our local mission trip. The Impact team does a lot of other things, too, as it is a great resource to turn to when we need youth to plan something or work somewhere.
How do I apply?
If you would like an application, you need to contact Jonathan directly to request one. You will need to turn your application back in (by hand or electronically) by Wednesday, Sept. 20, to be considered to join the team. Applicants will be interviewed (no, it's not really that scary) by youth counselors prior to decisions being made about them being on the Impact team.
What if I have other questions?
Ask Jonathan!
Applications for Impact youth-leadership team for 2017-2018 now available