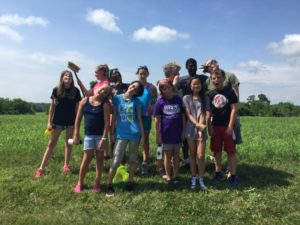 The Emerge Youth Ministry will host its annual Local Mission Trip in and around Richmond from June 26-30, 2017. The trip will involve youth doing a variety of mission tasks, including yard cleanup for the elderly, visiting nursing homes, hosting a meal and family movie night, and cleaning up the church.
Youth are welcome to participate for the whole week or only the days they are available. Most days will be 8:30 a.m. to 5 p.m., with lunches provided. Work projects will be done Monday through Thursday; on Friday, we will have a fun activity for those who have participated throughout the week.
To register, complete the permission slip below and turn it in to Jonathan (MMC 205 or electronically at youth@richmondfumc.org). If you haven't completed an Emerge Student Form for 2016-2017, you will need to do that, as well — that form is also below.
If you know of a specific need of a church member or someone else in the community that the youth group could fill during this week, or if you have any other suggestions, please contact Jonathan as soon as possible.
Local Mission Trip 2017 Permission
Emerge will do Local Mission Trip from June 26-30